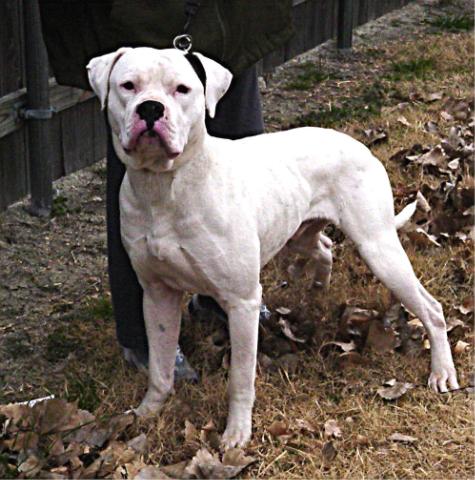 CH. OLSON"S THE DUKE OF JOSHUA
Duke is a model of athletisim. This bulldog is very fast, can jump over 8 ft. high, and is ripped with muscle. He has an incredible head- big and bully looking. The Duke has dominated the hunting trials he has entered this past season.
A Boar Catching Fool!!
Duke weighs about 95lbs. He has lots of natural muscle tone which is enhaced by excercise. He is a good natured dog but knows how to turn on the heat when the time is right. Duke loves working, playing, and lots of affection.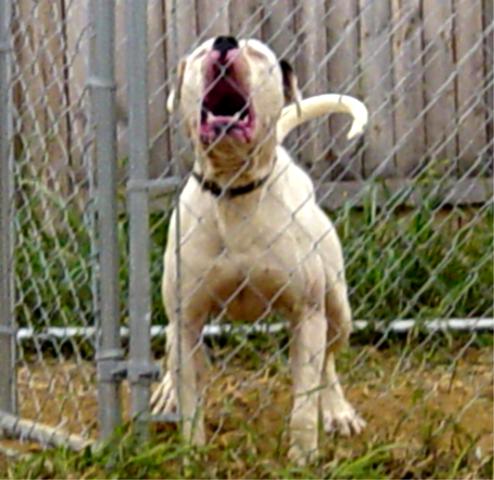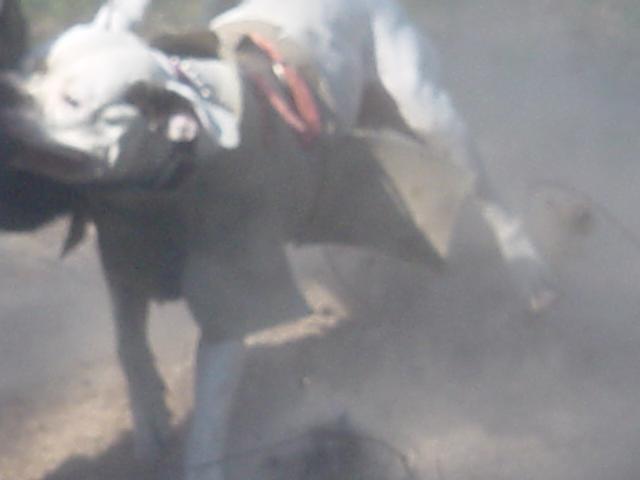 1st PLACE OCTOBER 5, 2002
THE DUKE faced some fierce competition and some burly wild boar. He competed with some champion catchdogs, very experienced hunting dogs, and even some pits(as it was an open show). He scored 35 points toward a hunting championship and earned himself another box of meaty chicken necks, Yum!!